Win with Advantage
Our Competition is now closed. Thank you for your interest

We offer a range of full and part-time courses for persons with varying levels of experience. Whether you are just starting out and looking for a career or are an expert in your field seeking to update your current skills, we have a course for you.
Business & Professional Courses
Business and professional courses for anyone starting or running their own business. Learn new skills to gain a competitive advantage and progress your career.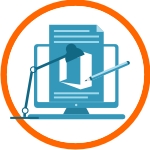 Learn how to make the most of Microsoft Office for your business with our range of practical courses created by expert practitioners. Certification programmes available.
Please take a moment to browse our shop.
Full details of our competition to win $100 Amazon.com Voucher are set out below.
By entering the Advantage Caribbean Institute Ltd $100 Amazon.com Gift Card prize draw (the "prize draw") you (the entrant) are deemed to accept the following terms and conditions with us, Advantage Caribbean Institute Ltd, registered company number 14634, registered office Suite #7, Courtyard by Marriott, Hastings, Christ Church, BB15156 Barbados, W.I.
Advantage Caribbean Institute Ltd reserves the right at its absolute discretion to reject your entry if you don't comply with these terms and conditions.
The prize draw is open to all individuals who are residents of Barbados, Antigua & Barbuda, Anguilla, Bahamas, Bermuda, BVI, Cayman Islands, Dominica, Grenada, Montserrat, St. Lucia, St Kitts & Nevis, St Vincent and the Grenadines, Tortola, Turks & Caicos and Guyana. Over 18s only. Advantage Caribbean reserves the right to require proof of eligibility to enter the prize draw.
This prize draw is not open to employees of Advantage Caribbean Institute and their relatives, family, or their household members.
The prize draw can only be entered by completing your details on the competition site and agreeing to hear from Advantage Caribbean Institute.  You may only enter the prize draw once.
Winners will be selected at random from all eligible entries.
Entries complying with these terms and conditions will be entered into the prize draw.
You are entering the competition to win a $100 Amazon.com Gift Card.  The prize is as stated and no cash or other alternatives will be offered. The prizes are not transferable. Prizes are subject to availability and we reserve the right to substitute any prize with another of equivalent value without giving notice.
The entry period is from 08:00 on 19 04 2017 to 12:00 midnight on 30 04 2017.
The closest guess to the correct answer wins. In the event that there is more than one person who correctly guesses the answer, their names will be randomly selected from eligible entrants by computer, identified by their email address and notified by email no later than 18:00 on 03 05 2017.
If the winner cannot be contacted or does not claim the prize within 14 days of notification, we reserve the right to withdraw the prize from the winner and redraw the winner.
Advantage Caribbean will endeavour to deliver prizes within a reasonable time of the winners being announced, but does not guarantee that prizes will be delivered by a particular time or at all.
Advantage Caribbean accepts no responsibility for any damage, loss, liabilities, injury or disappointment incurred or suffered by you or any other person as a result of entering the prize draw or accepting the prize. Nothing in these T&Cs will exclude the liability of Advantage Caribbean under law for death or personal injury resulting from its negligence.
Advantage Caribbean reserves the right at any time and from time to time to modify or discontinue, temporarily or permanently, this prize draw with or without prior notice due to reasons outside its reasonable control (including, without limitation, in the case of anticipated, suspected or actual fraud).
**Amazon.com is not a sponsor of this promotion. Except as required by law, Amazon.com Gift Cards ("GCs") cannot be transferred for value or redeemed for cash. GCs may be used only for purchases of eligible goods at Amazon.com or certain of its affiliated websites. For complete terms and conditions, see www.amazon.com/gc-legal. GCs are issued by ACI Gift Cards LLC, a Washington corporation. All Amazon ® ,™ & © are IP of Amazon.com, Inc. or its affiliates. No expiration date or service fees.
en Spanish:
Amazon.com no es un patrocinador de esta promoción. A reserva de lo requerido por la ley, las Tarjetas de Regalo Amazon.com (GCs") no pueden ser transferidas en otros valores o reclamado en efectivo. Las GCs sólo pueden ser usadas para compras elegibles en Amazon.com o alguno de sus sitios filiales. Para términos y condiciones completas, visite www.amazon.com/gc-legal. Las GCs son expedidas por ACI Gift Cards LLC, un grupo corporativo de Washington. Todas las marcas registradas de Amazon,  ® ,™ & ©, son propiedad intellectual de Amazon.com, Inc o sus filiales. Sin fecha alguna de expiración o cargos por servicio.